Welcome to Mt Wachusett Veterinary Hospital
Mt Wachusett Veterinary Hospital is a full-service animal hospital whose mission is to provide quality, personalized care for your pets. Founded in 1995, Mt Wachusett Veterinary Hospital has been providing veterinary services to the Wachusett area for nearly 20 years.
Dr. Elizabeth Vooys and our entire staff are committed to your pet's health. With a well equipped hospital, in-house pharmacy and access to board-certified veterinary specialists, Mt Wachusett Veterinary Hospital offers the residents of Holden and the surrounding Wachusett community quality medical, surgical, and dental care for all their pet's needs.
At Mt Wachusett Veterinary Hospital we believe that providing superior care to our patients begins with a comprehensive physical examination. We pride ourselves in checking your pet from head to tail and discussing all examination findings with you. We also understand that our patients cannot speak for themselves and we value your insight into any changes you may have observed regarding your pet's behavior and health at home. We understand your pet's healthcare requires a partnership with you and we value that relationship. Our dedicated staff is knowledgeable and friendly and able to provide the quality and compassionate care you and your pet deserve.
Your Pets . . . Our Family!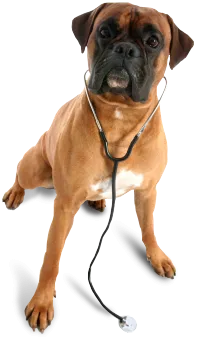 To ensure prompt scheduling of your appointment, please call the Hospital at (508) 829-0419. We are unable to schedule appointments for urgent problems or sick patients through the webiste link below.
Dr. Elizabeth Vooys | Holden Veterinarian
Mt Wachusett Veterinary Hospital
508-829-0419